Mother Nature
In this video, I take a shovel, dig a hole to put champagne and caviar. I give back to Mother Nature what she so generously gave me.
Scat Donation Into The Slaves' Mouth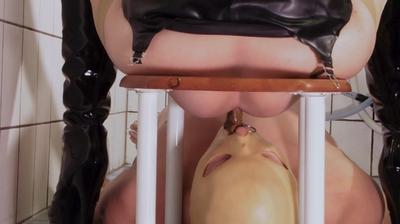 A new slave has applied to the Contessa as a toilet. First, the Contessa examines the tail and the slaves' eggs to check whether it is useful. After this examination has turned out to be positive, it binds the eggs and the tail tightly. So prepared, he must first drink their delicious natural drink directly from the source. As he fulfills this task satisfactorily, he can receive their divine caviar directly from their wonderfully shaped buttocks. Without fail he receives the scat greedily. To the reward that he has fulfilled his task as a toilet, Contessa allows the slave to wank until he come.
Cooking Spaghetti Poopinaise! – Part 2
She dumps in a bowl and then mixes it with the meat, making the sauce richer and more pungent! She makes her boyfriend eat it to make sure it tastes fucking right!