Messy Alabama 2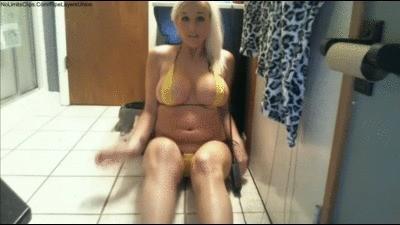 Big tit blonde girl does a shit on the floor, then spreads the shit all over herself, she then masturbates for a long time.
1st & 2nd Panty Poops
#1 – Pooped My PANTIES – First Time!!I have never pooped my panties before. I've never felt the poop squish up against my skin and smear in my butt crack before. I did today and I'm sharing this with you all.I hope you enjoy sharing the first time I pooped my panties!! I really enjoyed sharing it with you.#2 – 3 Day HUGE Panty POOPI held my poop for 3 almost 4 days and this was a HUGE Poop! It smeared Up my panties and into my pussy and really made a huge mess. Felt So Damn Good!!!Enjoy Everyone! From your favorite Redhead!
Endless Licking And Pissing! Part 4
Her slave laps at her mistress' pussy and fingers it as well. Her mistress produces more pee for the willing slave to drink.