Smoke Hookah And Taste My Smelly Shit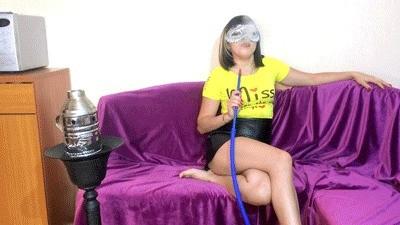 I smoke hookah and playing with big toy dick. I dip it deep into my wet pussy and suck it. I've gotta shit so bad, I can't keep it in anymore! I crap a HUGE load, leaving me all messy, and hot, my pussy creaming all over. It smells very good. You should clean me up back there 😉 mmm, it's delicious 😉 I'm sure you can't resist tasting it yourself now. Huh? You eat the rest then, you piggish shit eater!
Oxanaorangeblackpantyhosepoop
Oxana is loading nice shit in new ornge pantyhose!
Perfect Human Toilet
Miss Cherie uses her new slave for the first time as a toilet. After the loser could spoil her feet, she pisses only in a glass, then she shits him directly into the mouth. Without something goes wrong this perfect toilet swallows the entire load, also the glass is emptied completely. Cherie still torments him a little with her high heels before it is again locked in his cell.