Shit Pushing Girl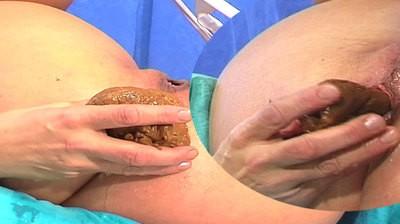 Wow, look how MEGA Turds are coming out of that ass!!
Undor Slave Breakfast
Mistress Skatya Kommand makes breakfast for her plastic doll slave Undor.
Smelling Her Own Shit While She Get Stimulated!
Slave is tied up and is served with her own shit from a plastic bag that is reserved. Then she takes another dump and again he splat it in her face and stimulated her with vibrators, dildo and his cock!