Karla (bbw Scat)
So I have been bombarded with emails and requests for BBW Scat videos. So as requested here you go! This is probably the only one I will make, so enjoy! Meet Karla, a Puerto Rican BBW with a big giant fat ass who loves to suck dick! Some women just say they do but this one really does love a dick in her mouth! I met her a few weeks back at a mall, in the food court of all places! I saw the size of her ass and just knew I was going to eat her shit. Watch as she sucks my dick and fingers her own asshole and then pulls open her extra heavy butt cheeks and shits into my mouth! As she finishes me off, I dig into her dirty, shitty asshole and scoop out more scat to eat as I cum in her mouth and on her face. If your into BBW bitches with enormous, overly plump, voluptuous asses and scat, this is the video for you!
Blowjob And Golden Shower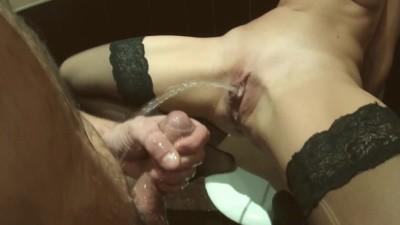 Giving him a sloppy wet blowjob and after he cums hard all over my face and mouth I still keep on blowing his hard cock and he almost cums again! Then we go to the bathroom where I give him an abundant golden shower all over his hard cock and chests and he pees on my tummy, tits and horny cunt!
I Like Dirty Dick
Today, tasting my shit, then shit on dick and my cameraman down your throat …