Woman Covered In Poop Is Fucked! – Part 1
Part 1 – While lying on the bed, this sweetheart defecates as much as she can! She manages to release a lot, resulting to a huge mess! Though, it doesn't end there, her boyfriend who is just watching later proceeds to smear her filth all over her body and face! By the time she is completely coated, he begins finger fucking her pussy! Shortly after, he proceeds with using a vibrator in pleasuring her vagina! When he is convinced that he has given her enough warm up, he starts getting himself his fair share! What he does is serve his dick inside her mouth for her to suck! Eventually, he lays her down on her back and then begins fucking her!
Triple Turd Coming Out!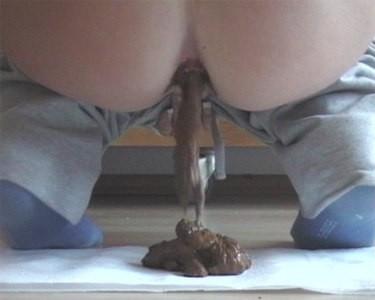 This was a hot shit, 3 parts of turds one bigger then the other!!
2 Clips For 1 Low Price
Features Shit eating punishment and Scat Mistress Ms Tena. Both clips for 1 price!!!