Suck Spandex Shorts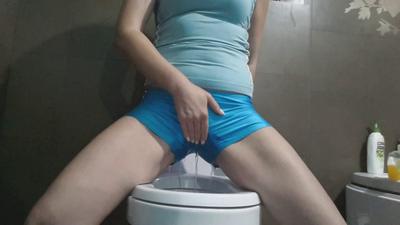 Sexy rubbing pussy and naughty peeing in sexy blue spandex shorts, teasing you with wet shorts and letting you to suck my pissed shorts!
Slave Help Godess To Make A Huge Diarrhea
LAST DAYS Mistress have a toilet slave friend who ask for a fresh meal directly from source. She use slave mouth for licking her pussy and ass then she fill his open wide mouth with piss and Shit. Tonight you can find out our next mix clip number 13 -14 -15 in our other store : EATINGALLSHITFROMGODESS Check also in that store for first movie with full shit eating named : Shit-eating from my new perverse godess PART 1 and PART 2. Best swallow action at NEW godess orders !!!
Booty Quakes First Time 1080p
Big butt bbw Booty Quake unleashes a long fat nasty turd in the slaves face out of her massive 50 plus inch ass. Contact her @ she is offering live in person sessions. Will be available in 1080p HD 720p HD WMV, and Iphone/Ipod formats.