Scat On Fixed Slave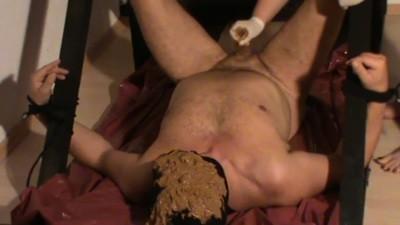 I have fixed my slave to the pillory. Then I shit in his face and rub the stinking pile. As a reward i gave him a hard handjob till his cock gums.
Facesitting And Face Trampling, Spitting And Pissing
His face is trampled, sat on it, spit and pissed at. Miss Cherie uses his skull as she pleases, until she smokes a cigarette while her cozy horny ass crushes his nose. It may take a breath when she lifts her butt just to spit in his mouth. Then she pisses a huge load of her sexy natural sparkling champagne directly in his face, then she tramples barefoot on his body and head. The slave has to lick her feet clean, that became wet from pee.
Sweet Student
shtting in the morning…She is so pretty and single… and loves dirty stinky shitgames…