From Ass To Mouth
Oh my, you're here again 😉 Did you enjoy my curvy ASS the last time you were here? Well, I am feeling my gut is full of shit… how about a sequel? I sitting on your face, blasting you with gurgling bombs, over and over again… taunting you, wondering aloud if you deserve real air, or to just suffocate on my asshole, and die under this big pawg ass? I'm shitting in your mouth and I continue to strangle you with my ass until you finally lose your mind and suffocate 😉
Ms Jenkins Is Back – Blowing It Up!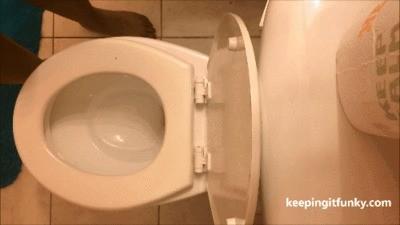 Click Thumbnail for Preview or SlideshowMs Jenkins Is Back….Blowing It Up!!$8.99Add to cartListing DescriptionReviews (0)Seller InfoMy Girl Ms Jenkins is back on the scene!! ENjoy three new clips from this ebony goddess overhead style!! Enjoy as she takes three loose dumps at home. Enjoy her loud runny plops as they splash out the bowl and onto the seat!!! A Grand Return from one of my Favorite OG FUNKY ladies!!!
Dirty Blowjob
sooo naughty..,-)