I'm Happy Christina's Home Toilet!
I'm happy Christina's home toilet! I love this girl, as well as the taste and smell of her shit! I am happy when I go under her ass and see how she takes off her panties. When her sweet shit falls into my mouth and I start to feel her taste and smell – this is an amazing feeling! This is at the same time – crazy pleasure and hellish torment, because I have to swallow everything and I never dare to tell the girl – sorry, I can no longer!Christina drinks Pepsi and reads jokes! She is fun and comfortable, she shits and feels at home, she knows that her personal toilet slave will fulfill her duty by 1000%!
Feeding Slave
My Godess surprised me today when she put me in front of a bowl and ordered me to eat her shit and drink her pee out of it.And as a reward, i was blessed to lick her pussy lips and asshole before she shitting in that bowl. I think i will used with this if she will feed me everyday . . .
Lady Luciana First Time P1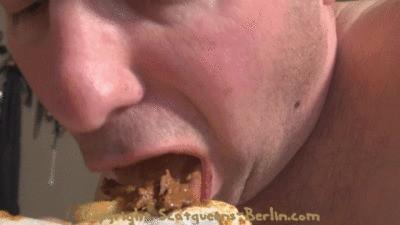 And all the shit feeding Lady Luciana personally. Even the rubber gloves must lick clean the toilet slave. then Lady Luciana is satisfied. In between, it happens now and then that the lady spits in the mouth of the slave.