Toomine Ryoko Enema 2
Cute Toomine Ryoko takes an enema and poops in doggy style and while squatting with her ass to the camera. Her pose and figure are very erotic. Her ass games open. Rare uncensored. Multi-angle views.
Rena Can't Take It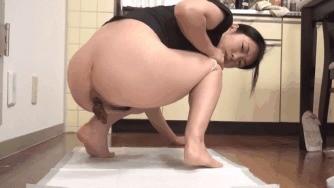 Playful fun with poop! But can she withstand the aroma?
Anus Pushes & Farting!
My anus moves after taking a ! pushes into the camera! shapely heap! strong pee! loud farting You love it !?