The New Challenger In Chair Part 3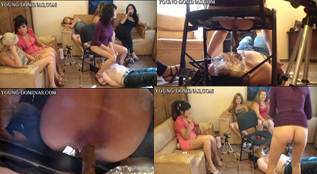 Girls Uses Man
Japanese Young Gal Hard Scat 1-1
There is a cute Japanese gal will challenge hard scat play.
Abused As A Company Toilet – Eat My Diarrhea!
A new slave was abused as a toilet while working! He has my order, at any time to be ready when I need a toilet for shit. Today he works in a company! Shortly before closing time has come! I use him as a company toilet and shit him the full load of diarrhea in his mouth! Liter, the shit flows in his face and swells out from his mouth. The toilet paper which I clean my ass comes naturally also in his mouth. Toilet is just a toilet. He has to lie there and wait for his fellow workers from the morning shift. All will piss ans shit him in the face! As of today, he is officially the toilet of the company!