Preparing A Drink For My Slave – Wmv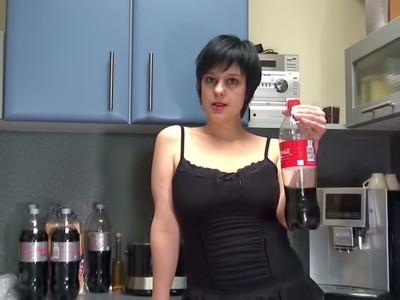 My slave likes coke but even more he likes it when it`s mixed with my pee. I allowed him to watch me while I`m preparing a juicy and delicious drink for him.
Crazy Snake Turd In Panty
Super awesome new premium video for you!) It has everything (pantypooping in sexy panty (lol), big creame tasty turd, nice angle, nice sound, smearing, sucking shit, liking shit, smearing shit on my panty, ass, farting masturbating) and even more… this time I pooped a really big pile of shit, very gentle, very fragrant, mmm.. I can share with you my shit, smell, time)) One of my best videos, grab it.) As always excellent quality and low cost, specially for you)) If by this video typed more than 10 reviews, I'll know what you like and will issue you a special PREMIUM videos for the SUPER LOW PRICE)) Write, leave your comments and suggestions, leave a review so I will be VERY pleased!) Once again thank you for watching me, I love you)
Scatqueens Party 5_1 Part2
At the second Part of the party there are furthermore only short breaks for the Human Toilet and he has to prove hisself as a supertoilet. There is no time to spare him, some Ladies try to press out something brown a second time. We`ll see what comes.In any case the Toilet has not only to deal with devine caviar. Just have a look at the pictures what will initiate.