Shit In Vacation P4
The Scatqueens are pleased to see the toilet slave with the huge pile of shit in his mouth and to animate him to eat. Well, he wanted to be our living toilet the whole holiday without exception and without mercy. While he eats the shit, we trample on his stomach and garnish the pile of shit in his mouth with a flower.
Shit 04.04.2018
Shit in front of you,and pee then I make nice closeup to my skid mark inside toilet bowl.
Naked Big Boom!!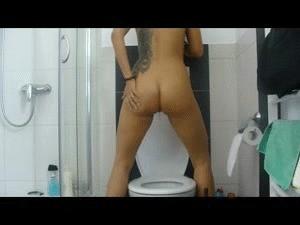 Angie makes a great boooom to the toilet! her intestines have a lot of content, all the throws LOUD, HARD to the toilet!