Piss And Poop Loving Husband!
It is rarely that this couple gets some time to themselves, so they make good use of it when they do! Immediately, they strip off each other's clothes! The man then lies down on the floor and the sweetheart sits on his mouth! He eats her pussy, but not long after, he is drinking her piss! When she could no longer release anymore, she gets up and then defecates on the man's body! By the time she is finished, she starts sucking his dick while he is busy playing with her feces! After he cums inside her mouth, she sits on his face again to have him lick her asshole clean!
Shitting From The Ladder
I'm outdoor in my backyard and feel the strong urge to poop! Well… why not shit from my ladder?
Pregnant Thick Sausage Shitting In Maternity Dress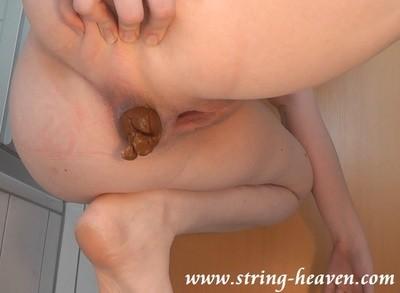 Again a really fat sausage I press out. Habs no longer managed to pull out my maternity dress, because the sausage so fucked squeezed