Ms Jenkins Is Back – Blowing It Up!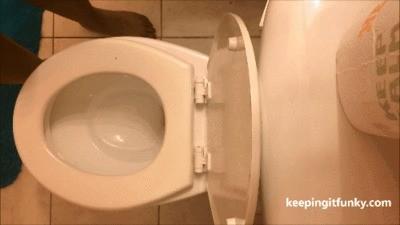 Click Thumbnail for Preview or SlideshowMs Jenkins Is Back….Blowing It Up!!$8.99Add to cartListing DescriptionReviews (0)Seller InfoMy Girl Ms Jenkins is back on the scene!! ENjoy three new clips from this ebony goddess overhead style!! Enjoy as she takes three loose dumps at home. Enjoy her loud runny plops as they splash out the bowl and onto the seat!!! A Grand Return from one of my Favorite OG FUNKY ladies!!!
P – Kmw – Drink Our Pee And Lick Dirty Feet – Day 04 – Full – A – Hd 1280×720
HD 1280×720, time 19:40. Girls want to have fun and want to pee. They using a man as a human toilet and make his stomach full. Between pissing they make dirty feet clean using his tongue.
My Poo Snacking
Come sweet times I'll show you how beautiful I just shit and piss and let me taste it. Hope you get hungry and want it also cost me time