Pantie Wetting And Powerful Pissing
First wetting my white panties and than pulling them aside and producing a powerful pee stream!
Bored Housewife Shits For Cash! – Part 1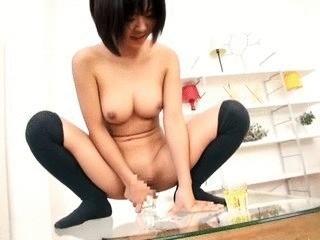 He gives her a jar, she pisses on it, and he makes her drink her own urine. She squats on the floor and shits right on it, giving him the first batch of her scat.
Big Pile Of Shit Over His Nasty Face!
Yesterday I didn't take a shit, and today I had a lot of it acummulated for this pig. After do it I toke a picture of his face covered of creamy and soft shit and warn him that if he isn't a good boy, I will have to send the picture to all my girlfriends, this way they will know the kind of retarded pig is him! Hahaha! For last I put out all the content of my ashtray in his face and spit him.