Cruel Mistress Punishes Him With Shit On His Face! – Part 2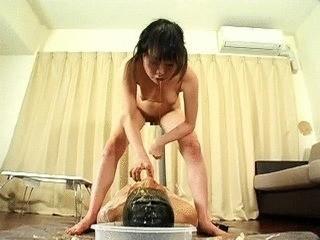 She sits on his shit-filled face and makes him lick her asshole clean. Not contented with this, she pisses on his face and body and then pukes all over him for good measure.
Becky's Hump Day Return!!
One of my Favorite Northern Delights returns with a great clip!! She's got a nice new 1080p HD camera, enjoy her golden tinkles and brown splashes in stunning quality!! This Funky Canadian PAWG is a busy young mom, but all her clips so far have been quality over quantity!! Enjoy as she lets off a little Pressure in these great clips!!
Sweet Girl Piss And Shit Outdoor
I go to a very nice place in the forest…..here comes people make sport,but i must Pissing,a very thick Piss beam and then i must shit!! I Love outdoor,but i hope the people not see my Piss and KV Play….