Smothered With Pussy & Piss!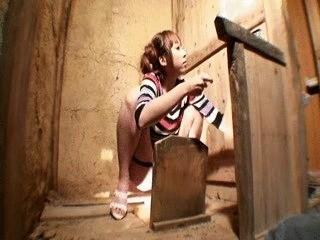 Office co worker is caught peeping at the lady's toilet, she grabs hold of him and drags him to the toilet then she sits on his face and smothering him with her pussy. After that she drags him to the toilet bowl and showered him with her piss water!
Kimchi Shits
I had chili garlic tofu and kimchi last night for dinner. Let's just say it has come to take revenge. I have been editing clips all day and I really have to poop by this point. I take you with me to the bathroom and sit on the toilet. Oh, it BURNS! The poop cramps are very painful and you can tell I am in agony taking this shit! I hope you enjoy me suffering on the toilet.
Big Turd From Tight Asshole
What all comes out of my tight asshole,bad ass big sausage!!closeups for you that you can almost touch my shit!!