Delicious Champagne Breakfast! My Morning Piss, A Slave Pissing In The Mouth!
Here a slave wanted to drink my morning piss. This slave knows what's good and so I invited him to fulfill his wish! He had to lie down in front of my horny, pierced pussy and open his mouth wide! Then I have the slave nicely filled with my morning piss and pissed him in his greedy slave mouth!
Coocing And Pooping Part 6 Diana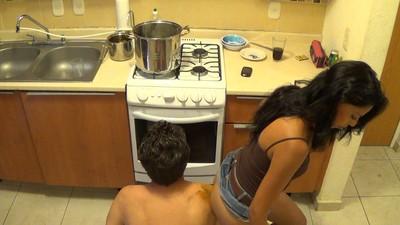 While working in the kitchen, the Girl needs a Chair. Hey Slave, you will be my chair. Sitting on this Pigs Face makes the Girl want to poop. Meaning, hey open wide, here it comes.. Part 6 DianaEnglish Subtitles
Slave Eat My Shit
I'm wearing a sexy bodystocking, you can see my beautiful tits. I'm telling you, slave would worship his lady and my asshole. Sniff my dirty ass. I'm telling you sick pervert lick and eat my beautiful shit.