Wall Shit Spray
Title says it all. This video is naughty. I shit all over the wall! Sprayed!!! Made myself come and pissed and this shit is beautiful.
Mistress Roberta – This Is How Your Favourite Meal Looks Like-pov
Today i am going to show you how your favourite meal is looking like and i invite you to eat it but only after you lick clean my ass hole.
Fresh Piss Out Of The Bottle With Nipple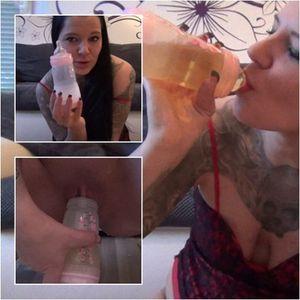 I have you already prepared your bottle with fresh piss and brought it to the right temperature so you can drink it right. Always knew that you are standing on my fresh piss and it makes you eye catching.