Pissing And Anal At The Beach
Some outdoor fun on a sunny april day at the beach:) Feeling horny and playing with my wet cunt and tight ass. Climbing a rock for a good golden shower:) A perfect Saturday afternoon on the beach!Excellent HD quality!
Sweet Temptation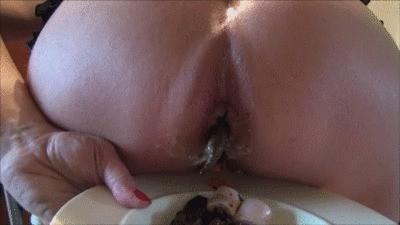 Today you can enjoy the dildo in my ass, the ass sweet candy, and then again dildo inserted pretty deep candies…Then whipped crem in the my ass and prepare a plate for dessert.And it's here: whipped cream, shit and sweet candy, yes it's an amazing dessert…. Bon appetite!
Shitting From The Bed
I tried to shit from the bed and it was easier than I thought 😀