Scatqueens Lady Lisa And The Old Scat Eater P1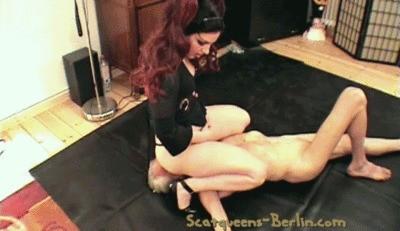 The old shit eater can look forward. Lady Lisa sits down on his face, spits into his mouth and then shits in his toilet mouth. Mistress Michelle then comes into the room, peeing and also shits into his mouth. But it is not allowed for him to chew and swallow. He has to wait until Lady Lisa once again crapped it into his mouth. This time more and very very soft. Mistress Michelles shit is pretty tight. A great shit mix. Then both Ladies spit on the shit and the toilet slave may begin to eat the shit.
Back In Action Ipod/iphone
After a long hiatus Mistress Dee formerly Mistress Missy is back in action and ready to use the toilet again. She starts off with some nice farts in its face before releasing a thick long monster log into is waiting mouth. After the huge log she makes the toilet lick her shitty ass clean. Will be available in 1080p HD 720p HD WMV, Ipad 720p HD and Iphone/Ipod formats
Shit In Front Of Mirror
Well did you ever feel sweet to see me in this shit and get two views? Well then you are exactly right here.