Madame Du B's Killer Sludge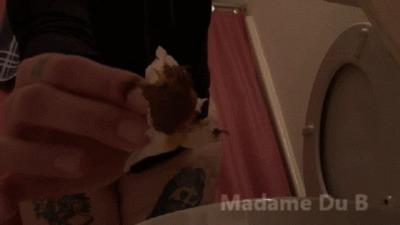 Scat goddess Madame Du B drops off her killer chocolate sludge out of that beautiful booty of hers in 3 clips of pure heaven. Be sure to see, tribute and follow the bootyful on Twitter; @Ms_Du_B you will not be disappointed. You will see more from this goddess
Fantastic Elli Pooping..
such a sweet student girl pushing out her very big turds…
Panty Toilet Slut
Today a special treat for you my panty sniffer slave from you Goddess! You absolutely love my fresh stinky farts in your nose! I know you want to stick your nose into my sexy satin panties! How much would you pay to sniff my farts and lick my dirty panties … mmm I bet you would pay a lot! And it would be worth it… to taste my sweet asshole,pushing out so stinky farts!