Under Adelina's Toilet
I like to use toilet slave in my toilet. All I let him do is lick my asshole and serve me like a toilet. He was lying on the floor and waited me to shit in his mouth. I humiliated him and laughed. I make him to kiss my pretty legs. I am Mistress and he is my toilet. Therefore, he should always be ready to eat my shit. You are dirty and kinky pig, eat all my shit and enjoy!
Blondepinkoufitpoop
Hot blonde is sexy pooping in sexy pink tights,peeing,riding on the baloon and makng shit messy !
Homework Poo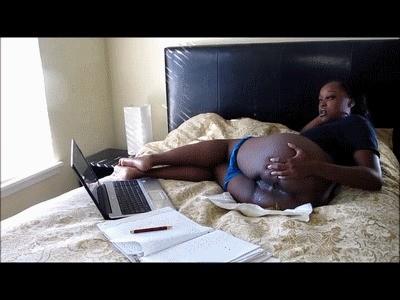 I have a lot of homework to do and I'm laying on my bed trying to get it done. My stomach starts to hurt and I know it's time to poop! It's going to be a big one as I haven't shit in 3 days…watch me lay on my side and push this huge log just for you…enjoy!!!