Princess Mia Is Having Fun With Her Slave. The Cute Sexy Girl Plays At The Camera.
_ Princess Mia is having fun with her slave. The cute sexy girl plays at the camera. She likes to shoot the videos, where she shows everyone how she plays with her slave. She playfully wags her elastic ass in front of the camera and it amuses her! Mia loves to show her beautiful body. Also, Mia loves when his face is under her ass.The girl strangles the slave booty and makes him sniff her tasty pussy and wet panties. All the face of the slave in princess shit. The girl laughs. She enjoys these videos!Enjoy this young and sexy girl!
My Toilet Boy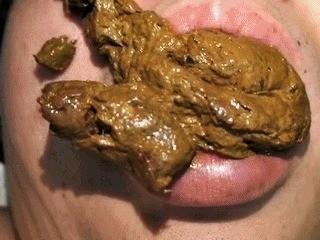 My toilet boy is fully trained, he knows I want his mouth whenever I have to go to the toilet as he immediately open his mouth wide open and I just have to get my funnel out and delivers my business. Today I happen to feel be having both, a piss and a shit… actually a load of shit! So he accepts it all. Whatever makes me happy. Can you make me happy?
Happy Christmas!!!
I am shitting a turd on the last shopping day!!Public toilet in the biggest shopping center in Europe!!!!