Oxana: Turd For You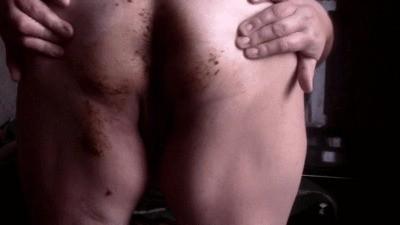 Oxana is loading in her pink panties sinky turd for you, she is spreading her big butt,shove yor nose and smell her smelly perfume.
Tina Blade Feeding My Toilet
Tina Blade is still with me, and she have already «fed» my slave once today! But Tina can shit a lot, and she needs to go one more time. But she has a cruel plan. She tells me she's gonna shit in her hand, and feed the slave. I just love her cruel plan, so I promise to help closing his mouth so nothing gets "lost"Tina shits in her hand, and she shoves the shit in my toilet's mouth with a clear message to start consuming "it's" food. Tina hold her hand on his lips, so for sure nothing drops out, so no need for me to interfere. Tina's hand is dirty, so my slave must clean her hand, and whatever is left he must put on his dick, and start masturbate with the shit!At the end we get sick of watching him, and send him to the bathroom to clean himself! (Other cam version available on Scat and Piss Femdom)
Scat Session With Giantess And Her Slave! – Full Movie
Full movie? Tiny man is being pleasured by his Giant Mistress where he receives her golden juice straight into his mouth and he drinks it! Then he gets to eat his Mistress pussy and get smothered with her BIG ass. She then deposits her BIG shit and a load of DUMP into his face before scrubbing it all over! MUST WATCH!