Mistress Shitting In Glass And Jacuzzi Teasing
Goddess feels so hot today ! She was alone in her dungeon and was ready to expulse a nice turd…She take a glass and shit in it until sh have no shit in her ass. She keep the meal for her human toilet, for theitr next meeting ! Then she went to the fitness club, for a jacuzzi play. She had the whole Jacuzzi for herself, so she went a little crazy ! She exposed her perfect round and firm boobs. The more time was passing, the more crazy she got. At the end she thought of doing something bizarre : she pee in the Jacuzzi while masturbating her pussy !
Dominatrix Feeds Her Slave With Pussy And Piss! – Full Movie
This dominatrix subjects her slave to a lot of unpleasant things and in this situation, she has him eat her pussy! So she takes off her panties and exposes her vagina for him to begin with his task! However, he took too long to begin so she decides to take matters in her own hands! She lays him on his back on the floor and then sat on his face! While she is on top, she rubs back and forth, making sure that she serves her vagina inside his mouth! Eventually, she decides to give a little bonus to the poor guy, so she stands up and starts urinating on his face! Not long after, she thrusts her pussy into his mouth and makes him swallow a couple of mouthfuls of her piss! When she could no longer release anymore, she makes him eat her asshole as a finale!
The Piss Queen Alysha 04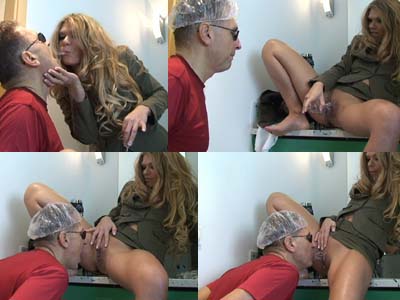 The slave has to eat some cake from lady Alyshas feet, then she make herself comfortable with a dildo, the slave in front of her pussy waiting for her to pee or squirt sometimes!