Sweet Shitty Morning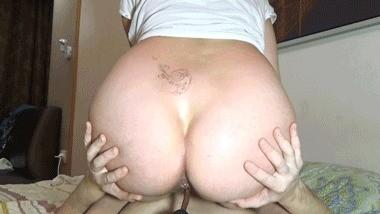 Usually I sleep up to 12 hours, but today I was awakened by my toilet slave. He is my toilet and he is very hungry. He took off my clothes and kissed my feet and my arms. I was angry that he dared to wake me up and I slapped him. As punishment for his behavior, I command him to kiss and lick my sweety asshole. Then I shitting in his mouth right on the bed and make him swallow his breakfast. In addition, I spit in his mouth. But it seems he really liked this punishment. Eat my shit and enjoy this morning!
Peeing On His Cock
Peeing on his cock (JJ000514)
Scat Before Milano
Now now now, before to go to take the fly for Milano I need to do pee and poo, that's normal, and my slave will be my toilet!!!!!!! The clip have two views, from the room and… from my bottom, so you can not loose anything!!!!!! Let you see it! MP4 easy and fast download.