Shit On The Plate After Fitness
Today, I do fitness and very tired. I'm peeing in a jar champagne and shitting at the plate for my toilet slave. This lovely meal cooked for you. You will see a close-up and in good light how I shit. A more shit to my slave. You want even more, loser?
Hot Dirty Talk And Shitting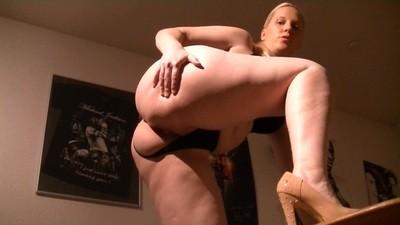 In my sexy Tangas and High Heels i make you so very horny…..with my Dirty Talk you are must wix your dick!! Then you can so good see my Rosette,the camera Position are POV…..Come lick my Rosette when the shit comes!! I must a little shit,but the Dirty Talk is very very hot for you!!come inhaler Candys Rosette!!
Two Times Pissing
just another two scenes of Princess Rachel Evans pissing on her slave Toto