Goddess Roberta Dirty Socks Humiliation And Shit Play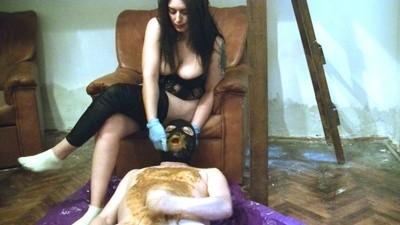 Mistress Roberta playing again with her slave today, on her birthday. She love to feel a mouth and tongue on her dirty socks….so she call her slave in her new apartment and because everywhere was dirty on the floor, she can do a socks fetish session. She also will use his pathetic toilet for full toilet after the socks smelling part. She feed her toilet with her shit and abuse his mouth until she is satisfied by how much he ingest. Happy Birthday Mistress Roberta !
Sorry Slave You Stay Until You Swallowed All The Shit Part 2
Girls Uses Man
Anna Feeds Her Slave
I HAVE TO TAKE A DUMP, AND YOU'RE GOING TO GET IT-RIGHT IN YOUR WIMPY TOILET MOUTH!! It's really an easy concept to understand ! Now open wide my little toilet, and get ready to eat my shit, you total loser. I've been holding it in for a really long time now, and it can't wait any longer. I don't know if you could tell, with all the gas I've been having recently.And … LOL what HUGE shit ! Hahahaha do You like it ??? Because you must like it luser ! This is your fate !