Lady Katharina – Toilet Paper
These are the last 11 Minutes in HD where Lady Katharina let lick her asshole from the toilet slave and shits some small pieces which the slave has to eat from the floor mixed with her delicious spit.
Daily Dose 2.6.16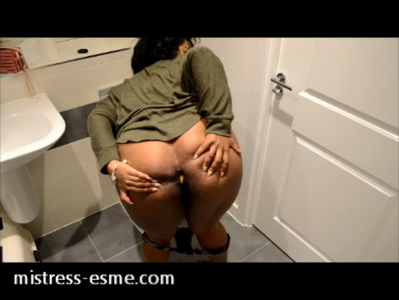 It has been awhile but felt like sharing myself on the toilet after a long day of filming. I really need a good tongue as it felt like my ass would never get clean.
Choke
The slave is tied up in the bathroom and chokes on her she shit as it goes down the throat.