Mary Jane's Care Package!!
Mary Jane's my favorite undergrad!!! She's my favorite because she is so giving and courteous to her fans!! Instead of recieving care packages and treats, She is all about giving instead!!! Enjoy Three great clips. Enjoy as she squats over the bowl in the 1st scene, then enjoy as she releases a nice log on the floor in the second. Then for a Special fan, enjoy as Mary Jane prepares a care package of her own. A nice healthy load of Pee and Poo!!! Mary Jane gets FUNKIER by the month, and this is one of her best clips ever!!!
Francesca's Human Fertilizer Pt. 2!!!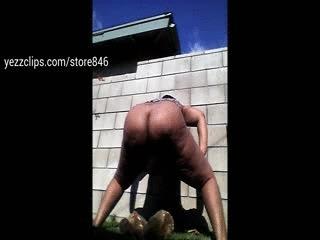 Francesca is back once again with another delicious outdoor adventure!! Enjoy as she 'waters' the grass in one clip and then comes back in the second with some of her Juicy Human Fertilzer!! Damn that ass was looking so phat and juicy in this clip!! and boy were some monsters coming out of it!! Francesca once again is back with another great outdoor clip!! Wonder if she plans on growing apples with the 'apples' that fell out her ass? lol only time will tell!!
Pile Of Shit And Red Pantyhose
pile of shit and red pantyhose-very perverse show