Extreme Public Piss And Bukkake Orgy! My Extreme Mass Use In A Pub! Part 1
Really blatant !! I was presented in a pub in the Ruhr area, for free using, 30 men. Here in this part, of the extreme orgy, I was used by numerous cocks, of the 30-headed men's troupe, as submissive swallowing bitch and living loo! They splashed and pissed me in my mouth and face. I was then from top to bottom, splashed and be pissed and had literary semen and piss, of the men, swallowed! This is the 1st part of the perverted public sperm and piss orgy!
Lady Missy – Garden Toilet Day 2 P2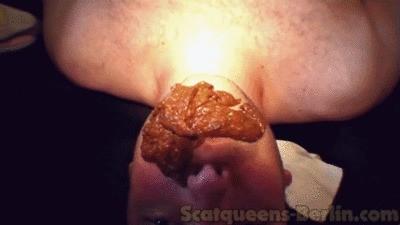 Lady Missy and her girlfriend are slowly waking up. The toilet slave is always ready in the next room waiting for the piss, shit or spit. Lady Missy uses this living toilet, spits her mucus in his mouth and pee in his mouth. Then she goes back to her friend. Shortly afterwards, Lady Missy urgently has to go to the toilet and she shits the toilet slave in his toilet mouth. He has the fresh soft morning shit from his Scatqueen in his mouth and seems to be somewhat overstrained.
Enema Drinking Girls…
2 sweet lesbians really DRINK the sauce coming out from each others ass..kinky emo girl action in Berlin…