Are You Ready Toilet?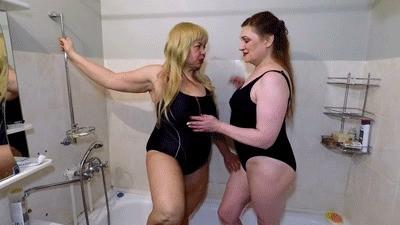 I had prepared, for my girlfriend Lady Laura, a toilet slave who had to eat our shit. We took a shower with Lady Laura and played, teasing the toilet slave. He dutifully sat in the corner and waited for his fate to serve us in the toilet.. Then we took turns using the slave mouth as a toilet.Are you ready to devour huge poods of shit? But you have no choice. If you become a toilet, this is your fate and you should be proud of it. The slave struggle and wriggled, but that did not interest us and he had to eat all our shit. In between, we humiliated him verbally!
Great Video!princess Mia And Toilet Slavery
Facesitting,Kiss Ass,Scat, Smearing, Toilet Slavery
Scheming Bitches Punished By Scat! – Part 1
They make these bitches kiss and make out while they all watch their embarassment! They strip them naked and use vibrators on them, humiliating them even further!