Crocked In The Toilet
When I cleaned up in the bathroom, my stomach jerked abruptly and I was pulled into the toilet. I really wanted to shit. And I took the whole process to the camera. Who is this watching me? Dirty and stupid loser, again you masturbate at the beautiful Mistress? Huh? You fucking loser, open your mouth and imagine how my shit melts in your mouth. You feel bitterness and a foul odor, but it excites you. All that you deserve is my shit. You are pathetic slave.
Anna Teilor Urgently Has To Pee…!
Anna Teilor has a filled bladder and really needs to go to the toilet – but the door is shut tight and seems to be locked! Nervously she searches for the key – and eventually finds it! She is soo happy and opens the door to the toilet very fast. Now she can raise her dress and finally start to pee! You can easily hear and see how much relieved she feels now…!
Pregnant Thick Sausage Shitting In Maternity Dress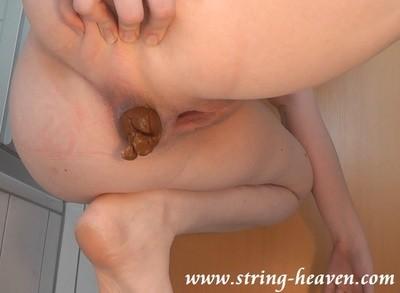 Again a really fat sausage I press out. Habs no longer managed to pull out my maternity dress, because the sausage so fucked squeezed