Dominatrix Feeds Her Slave With Pussy And Piss! – Full Movie
This dominatrix subjects her slave to a lot of unpleasant things and in this situation, she has him eat her pussy! So she takes off her panties and exposes her vagina for him to begin with his task! However, he took too long to begin so she decides to take matters in her own hands! She lays him on his back on the floor and then sat on his face! While she is on top, she rubs back and forth, making sure that she serves her vagina inside his mouth! Eventually, she decides to give a little bonus to the poor guy, so she stands up and starts urinating on his face! Not long after, she thrusts her pussy into his mouth and makes him swallow a couple of mouthfuls of her piss! When she could no longer release anymore, she makes him eat her asshole as a finale!
Corn Poop In Pizza Box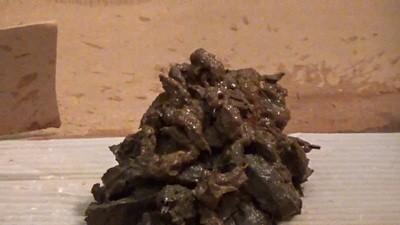 After eating a pizza an two cans of corn, Erica has to shit badly!! She grabs the box and shits a huge pile full of corn!
Pov-to Much Soft And Thin Shit
I can not wait…..I must shitting,to much!! POV you can so good see my Rosette when the Shit comes!! He comes so much soft sausages and thin shit,a very large Portion!! Of it will show you up close!!