Endless Pee On A Glass Table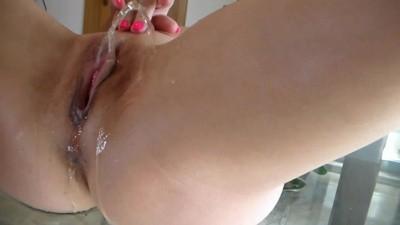 This is probably my wettest video:) In the beginning I am wetting my white tight leggings while playing with my pussy and after that I am climbing on the glass table, taking my leggings off and start pissing gallons of warm pee, playing with my wet pussy, welter in the paddle of sweet warm pee, making my whole body wet and messy…lots and lots of pee and hot close ups of my pussy peeing!!! Unique POV`s – the cam is under the table and you could see me pissing like its over your face!
Knee S And Shit Big Pralines
And a big sausage!! Knees on the chair and you can only see my ass and my asshole!! I must too much shitting,my rosette opening and i must so crass press,the asshole peace on peace the big shit pralines out!,come help my press! Then come a sausage,ahh on the floor is so very much shitting from Candy!! Can you help my the shit clean,come eat the big sausage Slave!!
Kinky Professor Loves To Eat Schoolgirl Scat! – Part 2
They pooped on the glass bowl and the shit fell directly on his mouth. The girls made him lick their asses clean afterwards.